Your PD (pupillary distance) is the distance between your two pupils, expressed in millimeters. Sometimes the doctor will write two values (for each eye) or one value (for both eyes).
We need this measurement because it helps us position your lens prescription's focus in the right place for your frames. Below is an example image of a PD measurement: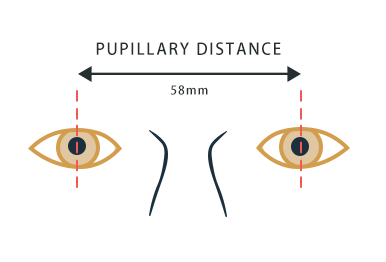 If your doctor did not include a PD measurement in your prescription, please feel free to use our simple guide (PDF) to take a measurement for yourself! If you are not comfortable with using our guide, you can reach out to your doctor to take your measurement.
Alternatively, you may download a PD measurement app on the Apple App Store to measure your PD:
https://apps.apple.com/app/id1563806777
You can also head to the nearest JINS, where our trained opticians will gladly take a measurement for you.